As reported previously, NAHC's Hospice Association of America (HAA) and members of the Forum of State Associations (FSA) recently joined together to urge the Centers for Medicare & Medicaid Services (CMS) to change existing policies that require hospice organizations to enroll as Part B suppliers in order to bill preventive vaccines for hospice patients.
HAA and FSA members recommended an alternative policy: allowing hospices to bill for vaccine services on an institutional claim.
In a joint letter to CMS, HAA and the state associations cited regulatory burdens and inconsistency in policies as justification for reconsideration of current policies.
On April 7, 2014, HAA received a response from CMS indicating that CMS agrees with the recommendations made in the joint letter:
"We agree that it is both feasible and beneficial to the Medicare program to make the changes you have proposed. In addition to reducing administrative burden for hospices, such a change would provide increased consistency within the Medicare program and a reduction of enrollment workload for our contractors."
As a result, the letter goes on to state, "We plan to issue a future transmittal which will add billing instructions to the Medicare Claims Processing Manual to reflect these changes."
The letter clarifies that under the changes, CMS envisions:
"Billing instructions mirroring those in place for hospice pre-election evaluation and counseling services. The vaccine services would be submitted on an institutional claim using a hospice type of bill code (081x or082x), but only the vaccine and vaccine administration revenue codes could appear on this claim. In this way, Medicare systems will be able to identify the claims for separate Part B payment."
At this time CMS anticipates inclusion of the change for hospice billing of vaccines in its January 2015 Medicare systems release, although this time frame may be subject to change depending on CMS priorities.
A copy of CMS' April 7 to HAA letter is available here.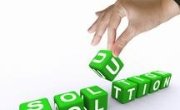 ​