Private duty providers have the unique opportunity of attending Stephen Tweed's Private Duty Marketing Master Class virtually as part of Delta's virtual National Customer Forum. Having this class virtually will help attendees keep their costs down.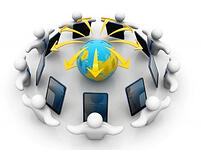 Stephen will conduct the Marketing Master Class on September 10th from 8:30 am to 4:30 pm Eastern, and non-medical home care providers are welcome to register and attend the entire workshop for only $49! Simply register for the September 10th access.
The timeline for this virtual program will be different and condensed into one day; however, you'll still receive all the benefits of the Private Duty Marketing Master Class. View the condensed schedule.
Unable to attend the live virtual workshop? You can still register for the Private Duty Marketing Master Class and view the workshop on-demand at your leisure.
We hope you can join us for this virtual class!