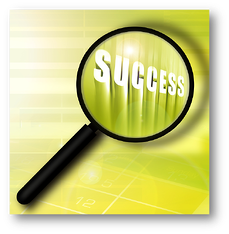 Are you and your home health agency striving to be successful in today's healthcare environment? Are you looking for the perfect competitive advantage?
Delta Health Technologies' believes that effectively coordinating care for a patient, producing the best results to remain competitive, and having the ability to connect to the "healthcare ecosystem" is essential for an agency's success.
But how can you maintain a balance. This combination, when executed well, can put an agency ahead of its competitors. Although these three C's seem completely independent, they are all essential in agency success.
Care Coordination
Agencies must have the ability to provide whatever care a patient may need in their home setting, whether traditional home health, hospice, and/or private duty services.
Competitiveness
Agencies must also be the lowest cost providers in their markets to be able to effectively bid on contracts with larger Accountable Care Organizations or their equivalents.
Connections
Agencies must have a software solution that is able to connect to hospital systems, physician systems, telehealth vendors, supply vendors, CRM's, and the list goes on and on.
Click on the link below to learn more about our Three C's for Home Health Success eBook, and how it can help your agency be an industry leader.