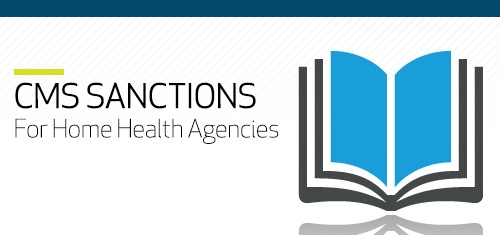 CMS held an Open Door Forum last week, where the majority of the call was dedicated to the 2019 proposed Home Health Prospective Payment System (PPS) rate update rule. Read more for a summary of the rule:
2019 Home Health PPS Rate Update
CMS projects that Medicare payments to home health agencies in CY 2019 would be increased by 2.1 percent, or $400 million, based on the proposed policies. The proposed increase reflects the effects of a 2.1 percent home health payment update percentage ($400 million increase); a 0.1 percent increase in payments due to decreasing the fixed-dollar-loss (FDL) ratio in order to pay no more than 2.5 percent of total payments as outlier payments (a $20 million increase); and a -0.1 percent decrease in payments due to the new rural add-on policy mandated by the Bipartisan Budget Act of 2018 for CY 2019 ($20 million decrease). The new rural add-on policy requires CMS to classify rural counties into one of three categories based on: 1) high home health utilization 2) low population density and 3) all others. Rural add-on payments for CYs 2019 through 2022 vary based on counties' category classification.
Physician Certification/Recertification
CMS proposes to codify into the regulations the physician certification provision that allows the physician to incorporate documentation from home health agency into his /her medical record by signing and dating the documentation. CMS is also proposing to eliminate the statement that estimates how much longer skilled services will be needed as part of recertification for home health services.
Home Health Value Based Purchasing (HHVBP) Program
CMS proposed to remove the OASIS based measures Influenza Immunization received and Pneumococcal Polysaccharide vaccine ever received. CMS is also proposing to replace the three ADL measures (improvement in bathing, transfer and ambulation) with two composite measures. The composite measures: Total Normalized Composite Change in Mobility and Total Normalized Change in Self Care. Further, CMS proposes to revise the weights for the measures included in the HHVBP.
Home Health Quality Reporting Program (HHQRP)
In accordance with CMS' Meaningful measure initiative, CMS is proposing to remove 7 measures from HHQRP in 2021:
• Depression assessment conducted
• Diabetic foot care and PT/CG education
• Fall risk assessment conducted –
• Pneumococcal Polysaccharide Vaccine ever received
• Improvement of status of surgical wounds
• ED use without hospital readmissions during the first 30 days
• Rehospitalization during the First 30 days
Home Infusion Therapy Benefit
The 21st Century Cures Act requires CMS to implement a home infusion therapy benefit that provides separate payment to qualified home infusion therapy suppliers for the professional service associated with intravenous or subcutaneous infusions by a pump that is an item of durable medical equipment (DME).
A qualified home infusion therapy supplier is defined as a pharmacy, physician, or other provider of service or supplier licensed by the state where service are provided.
The professional services under the benefit include: professional services (nursing); plan of care; training and education; and remote monitoring. The beneficiary must also be under the care of a physician, nurse practitioner, or physician assistant.
The Act requires CMS to establish standards for accrediting organization (AO) that will be accrediting entities as home infusion therapy suppliers.
Full implementation begins 2021 with a transitional payment period that begins January 1, 2019. Only DME companies with pharmacies and pharmacies currently providing home infusion therapy may be eligible to provide and be paid for the new benefit during the transition period.
CMS clarified during the question and answer portion of the call that home health and hospice providers may provide home infusion therapy under the new benefit beginning in 2021, but must be accredited by a CMS approved AO.
Quality of Patient Care Star Rating
On June 27, CMS and its contractors held a Medicare Learning Network webinar to discuss proposed changes to the home health Quality of Patient Care star rating system algorithm. CMS proposes to eliminate the measure "Drug Education on All Medications Provided to Patient/Caregiver" and add the "Improvement in Management of Oral Medications" measure. Public comments on the proposed changes are due July 26, and are to be sent to HH_QM_Comment@abtassoc.com.
OASIS-D
A draft of the OASIS-D manual has been posted to the CMS web site . CMS will be hosting two webinars on the changes to the OASIS-D data set. The webinars are scheduled for August 28 and September 5, 2018 . Both events are scheduled for 2:00 p.m. - 4:00 p.m. ET. Each webinar is limited to 1,500 attendees. Click here to register.
CMS informed participants that they are waiting for approval from the Office of Management and Budget for the official release of the OASIS D data set.