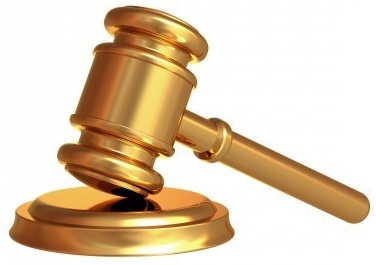 The Center for Medicare & Medicaid Services (CMS) released the proposed FY 2017 Hospice Wage Index and Payment Rate Update and Hospice Quality Reporting Requirements.
The rule focuses more heavily on hospice quality issues, which is no surprise since the FY 2016 rule contained significant payment refinements and other payment-related policy changes. The rule also contains some information on CMS' continuing efforts to monitor trends in hospice utilization and practice patterns.
For FY 2016, hospices used a blended wage index as a transitional phase to the 2010 CBSA values. Beginning October 1, 2016 (FY 2017), the wage index for all hospice payments will be fully based on the new OMB CBSA delineations.
The hospice payment update percentage is based on the hospital inpatient market basket index, which for FY 2017 CMS has estimated at 2.8 percent. The market basket value must be reduced to reflect Affordable Care Act mandated reductions for a "productivity" adjustment (estimated at 0.5 percentage points) and an additional reduction of 0.3 percentage point.
CMS indicates in the proposed rule that it will continue to make the SIA payments available for RN and Social Worker visits provided under RHC during the last seven days of life budget neutral through an annual determination of a SIA budget neutrality factor (SBNF), which will then be applied to RHC rates. For FY 2017, the SBNF applicable to RHC rates for days 1 through 60 is calculated at 1.0001, while the SBNF applicable to the RHC rate for days 61 and beyond has been calculated to be 0.9999.
For FY 2017, CMS is proposing to apply a wage index standardization factor to the FY 2017 hospice payment rates in order to ensure overall budget neutrality when updating the hospice wage index with more recent hospital wage data. Applying a wage index standardization factor to hospice payments would eliminate the aggregate effect of annual variations in hospital wage data.
As required by the Improving Medicare Post-Acute Care Transformation Act of 2014 (IMPACT Act), for accounting years that end after September 30, 2016, and before October 1, 2015, the hospice Aggregate Cap is updated by the hospice payment update percentage (rather than using the consumer price index for urban consumers -- CPI-U -- as has historically been the case). Consequently, the 2016 Cap (the Cap year for which runs from November 1, 2015, through October 31, 2016) will be $27,820.75, and the 2017 Cap will be $28,377.17.
Check back tomorrow for more on the hospice quality reporting program changes in proposed rule.
Comments are due to CMS no later than 5:00 p.m. Eastern Time on June 20, 2016.