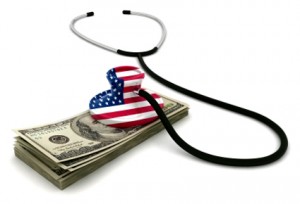 On December 11, the Medicare Payment Advisory Commission (MedPAC) held a public meeting to discuss tentative recommendations on Medicare home health payment policy for 2017. The December meeting is a prelude to its March Report to Congress that outlines its recommendations and supporting analysis.
The preliminary recommendations regarding home health services essentially mirror those made in recent years. These tentative recommendations include:
A zero percent inflation update ini 2017
Elimination of therapy utilization as a payment level determinant in the home health prospective payment system
The institution of a second round of rate rebasing in 2018
MedPAC staff presented data at the public meeting focused on access, volume, quality, and Medicare margins. In 2014, MedPAC reports that there was a decline of 152 home health agencies (HHA) to 12,461 with that reduction mainly in states that had high growth in previous years. Volume and spending declined in terms of episodes (-2.1%), users (-1.3%), and Medicare spending (-1.6%) compared to 2013. Those declines were primarily in the same states that showed a decline in the number of providers.
Quality of care continues to improve, but with a minor increase in hospitalization at the end of the episode of home health care (26.5% in 2013 vs. 27.8% in 2014).
With respect to Medicare margins, the effects of sequestration and rate rebasing are starting to show. Last year, CMS reported that the 2013 Medicare margin for freestanding HHAs (MedPAC disregards hospital-based HHAs) was 12.7%. In 2014, the first year of rate rebasing, the freestanding HHA Medicare margin dropped to 10.8%. MedPAC also presented a Marginal profit calculation indicating that the value of adding additional patients at an HHA is a profit of 13.3 percent.
Data strongly shows that Medicare margins vary significantly from state to state. Also, the exclusion of hospital based HHAs creates a false picture in that these HHAs are the only or primary home care provider in certain geographic areas. With varying margins, reliance on a national average is a high risk when determining whether access to care is in jeopardy.
MedPAC will reconvene in January to finalize their Congressional recommendations.