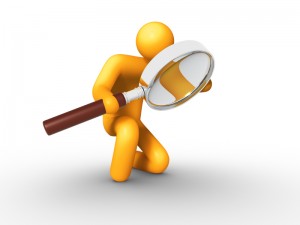 Preparation for the CMS initiated home health Pre-Claim Review (PCR) is falling short of what is needed to handle simple tasks, such as setting up a reliable documentation submission system. Endless reports of PGBA Medicare Administrative Contract (MAC) losing documents submitted electronically led to a CMS recommendation that home health agencies resort to antiquated fax submissions. Unfortunately, those fax submissions faired no better.
Home health providers in Illinois report the following with respect to document submissions:
"it is taking us an hour for each submission"
"documents go through, but PGBA says they are illegible when received"
"can not start a PCR, save and finish later"
However, the most serious PCR problems go beyond the handling of submitted documentation. NAHC and the Illinois Home Care Council sponsored a chat room with over 100 home health companies. During the discussions it became clear that the MAC will reject a high proportion of pre-claim reviews on the basis that the patient is not homebound or that the care is not necessary. These "on the merits" decisions are creating a serious "chilling effect" among veteran home health agencies across the state. With chat room reports of an 80% rejection rate, agency executives indicate that they plan to withhold the start of care until a favorable pre-claim review decision is issued. It can be expected that access to care problems will escalate in the very short term unless CMS and the MAC reverse course quickly.
According to NAHC, comments such as the following are growing:
"a local hospital based agency who decided, in part, to close its doors rather than participate in PCR"
"our experience is a 4-7 days delay in service"
"we are also getting non-affirmations on knee replacements"
The high rate of rejection is compounded by the uninformative reasons given by the MAC in the rejection notice. While the primary intent of the project is to help correct alleged documentation deficiencies, conclusory statements such as the "patient is not homebound" offer no guidance to home health agencies seeking to take corrective actions. However, it may not be possible for the MAC to provide better guidance, as the providers report that the rejected claims involve patients with a clear homebound status and need for the physician-ordered care.