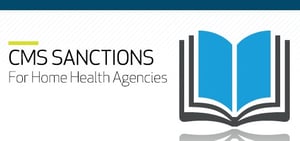 July 1, 2017 will arrive before you know it. On that date, Healthcare at Home organizations that participate in the Medicare program will be under new Conditions of Participation. According to the rules, the new CoPs become law six months after they were published in the Federal Register, which happened on January 13.
Between now and July, providers need to prepare operational adaptations with two central goals: interdisciplinary cooperation and patient independence. Software systems must evolve as well but protocols and practices must change more. We spoke with some software developers to learn the extent of the required changes. The consensus is that provider adjustments are the more extensive but that EMR vendors will help where they are able.
Easier for accredited agencies
Many of the new conditions will be familiar to agencies that are accredited by the Joint Commission, CHAP or ACHC, we were told. New forms to track infection surveillance, completing discharge documents in seven days and transfer documents in two days, emergency disaster plans and new documents to show that patients with Low English Proficiency were adequately informed of certain rights are already in place in accredited agencies. "The new conditions emphasize interdisciplinary cooperation and will call for changes in operational practices more than software adaptations," explained Bonnie Yingling, a Senior Product Manager for Delta Health Technologies. "Other changes are already in place in other software, such as hospice QAPI, and easily added to home health software."
As an example of an operational change, she described how the new CoPs encourage therapists to speak with patients about wounds and medications and nurses to talk with patients about the importance of the exercises the physical therapist gave them. In other words, all disciplines are being asked to more often say, "How can we support each other?" rather than, "That's not my job."
Care planning as well will have to be more patient-centered and interdisciplinary. These requirements will not require developers to reformat plan of care screens in your EMR. They will have more of an impact on how providers manage planning for patient care, with an emphasis on interdisciplinary cooperation aimed at teaching self-care to encourage patient ownership over their chronic conditions.
Supervisory visits
You may see revisions in your software in the way it formats home health aide assessments. CMS wants to see nurses comment about quality of care more than about whether specific tasks were completed. "A patient may be served by different individual aides during an episode of care," we were told by Donna Baldwin, Delta's Hospice Product Manager and Compliance Consultant. "CMS is interested in how the patient was taken care of, not in how an individual caregiver behaved."
One of the elements will be a standardized format for recording aide assessments, another relatively easy requirement for software developers to meet, though perhaps a little more work for supervisors. "They can no longer just click the box for 'supervision done,'" Ms. Baldwin added.
"The 5-star agencies are already doing most of this," Ms. Yingling concluded, "either at the behest of accrediting agencies or contracts with Medicare Advantage firms. Adapting EMR software systems for OASIS updates is much more complex than this will be."
©2017 by Rowan Consulting Associates, Inc., Colorado Springs, CO. All rights reserved. This article originally appeared in Tim Rowan's Home Care Technology Report. homecaretechreport.com One copy may be printed for personal use; further reproduction by permission only. editor@homecaretechreport.com