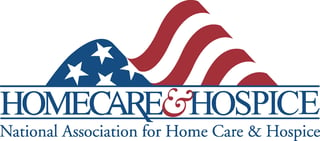 The National Association for Home Care & Hospice has developed a comparison guide that compares the current home health Conditions of Participation (HHCoPs) to the revised HHCoPs published in the final rule.
The Centers for Medicare & Medicaid Service issued the final rule for HHCoPs on January 13, 2017, with an implementation date of July 13, 2017. The new HHCoPs will present significant process, operational and cultural changes for most agencies. The comparison guide will assist agencies to quickly identify the HHCoPs with significant changes and which have remained the same.
The guide lists the current HHCoPs in chronological order in the first column of the document with the new corresponding HHCoPs in the second column. The new HHCoPs for the Quality Assessment and Performance Improvement, Infection Prevention and Control, and Emergency Preparedness are listed at the end of the document.
NAHC recently polled the home health care community regarding the new rules. Well more than half of the respondents, 57%, stated that more time is needed to achieve compliance. Over 28% stated that a full rescission was needed with a revisiting of the rules essential. The primary basis for their survey responses was the intense workload that would be required to implement the rules.
Home health agencies (HHAs) must meet the Medicare HHCoPs in order to participate in the Medicare program. Agencies that fail to meet any of the HHCoPs are at risk, at a minimum, for the imposition of a number of sanctions and potentially at risk for program termination.
Both NAHC members and non-members may download the comparison guide here.