CMS has proposed that the split payments made to home health agencies under the Request for Anticipated Payment (RAP) process will end in 2021. As an interim step, no new home health care agency will receive RAPs in 2020 and home health agencies that have been in operation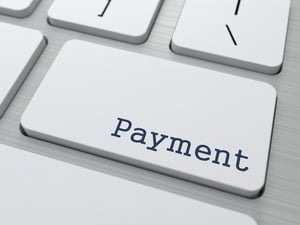 since prior to 2019 will receive 20% of the expected final payment amount in contrast to the 60% initial episode/50% later episode levels that have been in place since 2000.
In the 2019, CMS terminated RAP eligibility for any home health agency that became Medicare certified as a participating home health agency on January 1, 2019 or later. CMS hinted at ending RAPs for all home health agencies in the future. However, CMS did indicate that it intended to maintain the RAP at a 60/50% level with the onset of PDGM in 2020. It appears that CMS's support for continuing RAPs was very short-lived.
CMS now explains that there are two reasons for the elimination of RAPs. First, with the shift from a 60-day episodic reimbursement to a 30-day payment unit, CMS expects that the cash flow needs of home health agencies will be limited. CMS further supports that rationale with data indicating that 5% of RAPs are not submitted until the end of the episode, 10% are not submitted until 36 days after the start of the episode, and the median date of submission is 12 days from the episode start. CMS believes that home health agencies will not have a cash flow problem because the loss of the RAP split payment will be offset by the ability to submit a final claim for a full 30-day unit payment much sooner than occurring in a 60-day episode model.
The second reason for eliminating RAPs is the concern with fraudulent RAP submissions. CMS references some instances where the home health agency submitted large numbers of RAPs, but never submitted any final claims. CMS explains that while RAP payments are quick, the ability to determine whether there is a fraud involved is complicated by the length of time it takes to conclude that no final claim is billed given the 12-month billing window.
Will the reduction in the split payment amount to 20% in 2020 and the elimination of RAPs in 2021 present cash flow challenges for home health agencies? The reduction of the split payment from 60% to 20% in 2020 could require costly bridge financing. In 2021, home health agencies cash flow will be impacted again as the 20% split payment disappears.
Home health financial experts appear to be divided on the expected impact of the RAP reduction and eventual elimination. Some indicate that it could cause the closure of numerous home health agencies. Others see it as disruptive, but not the downfall of home health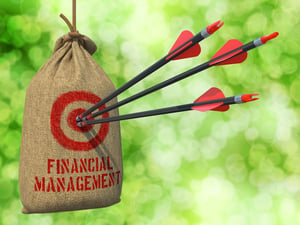 agencies. Still others contend that home health agencies can manage the change if they start to take action today to build capital and establish lines of credit. No matter which viewpoint is most accurate, it is very apparent that the elimination of RAPs will mean an end to business as usual with respect to cash flow.
Home health agencies should manage towards an outcome where the CMS policy proposal becomes the final rule. That means, home health agencies should be examining their capital position and their ability to manage the cash flow timing changes that will occur with a 20% RAP in 2020 and no RAP in 2021. One highly recommended step is that home health agencies prepare for an acceleration of their documentation and billing practices to provide the opportunity for near-immediate submission of claims following the close of a 30-day billing period. This means finding a way of handling the challenge of getting all needed physician documentation in hand as soon as possible during each 30 day period and at the close of the period.