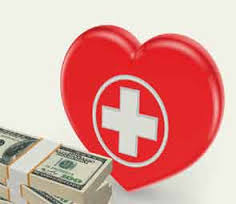 The CY2018 Medicare Home Health payment rule included the Home Health Grouper Model (HHGM), which CMS proposes to implement in 2019 and would be an overhaul of the Medicare payment system. That will provide significant opportunity to address any concerns with the model and to initiate any necessary business adjustments. The model is proposed with 30-day payment periods, the elimination of the therapy visit volume payment determinant in the current model, and an entirely different case mix model focused on patient characteristics.
The groupings model would make major changes to the Medicare payment system, including replacing the current 60-day episode of care unit of payment to a 30-day period. This change would be effective for services beginning on or after Jan. 1, 2019, the proposed rule states.
In addition to changing episode timing, the model creates six new clinical groups to categorize patients based on their primary reason for home health care.
"CMS is committed to helping patients and their doctors make better decisions about their health care choices," CMS Administrator Seema Verma said in a statement Tuesday. "We're redesigning the payment system to be more responsive to patients' needs and to improve outcomes. The new payment system aims to encourage innovation and collaboration and to incentivize home health providers to meet or exceed industry quality standards."
CMS released the unpublished proposed rule on Tuesday, July 25th and it will be published to the Federal Register on Friday, July 28th.