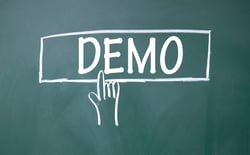 Despite industry-wide concerns about the prior authorization requirement and how it will affect access to care, CMS has put forward their plans for a three-year Medicare pre-claim review demonstration, now dubbed the Pre-Claim Review Demonstration for Home Health Services.
CMS plans to roll out this in the five states who were named in the prior authorization Paperwork Reduction Act notice. The states and timing are as follows:
Illinois: no earlier than August 1, 2016
Florida: no earlier than October 1, 2016
Texas: no earlier than December 1, 2016
Michigan: no earlier than January 1, 2017
Massachusetts: no earlier than January 1, 2017
Under the demonstration, home health agencies will be encouraged to submit to their Medicare Administrative Contractor (MAC) a request for pre-claim review along with relevant documentation to support coverage.
The MAC will review an agency's request "to determine whether the service level complies with applicable Medicare coverage and clinical documentation requirements," CMS says.
Agencies should submit the Request for Anticipated Payment (RAP) before submitting the pre-claim review request and begin providing services while awaiting the MAC's decision.
The MAC will provisionally approve or disapprove payment after submission of a request for pre-claim review, CMS says. "For the initial submission of a pre-claim review request, the MAC will make all reasonable efforts to make a determination and issue a notice of the decision within 10 business days."
If the MAC declines payment, the agency may amend and resubmit. Pre-claim review requests may be resubmitted an unlimited number of times, CMS says.
For subsequent review requests from an agency, "CMS or its agents will conduct a complex medical review and make all reasonable efforts" to notify the agency of its decision within 20 business days, CMS says.
The new pre-claim review requirement "does not create new documentation requirements, but simply requires currently mandated documentation earlier in the claims payment process," CMS says. "In addition, there are no changes to the home health services benefit for Medicare fee-for-service beneficiaries."
CMS wrote in the rule that a prior authorization requirement will assist with the investigation and prosecution of fraud, helping protect Medicare Trust Funds from fraudulent actions and improper payments.