State Medicaid programs increasingly are moving toward managed care models for purchasing long-term services and supports (LTSS). This shift to managed care has raised policy and operational questions among stakeholders. Concerns include the possible interruption of LTSS during the initial transition to managed care and reduction of services over time as managed care contractors seek to lower costs. Stakeholders also have concerns about losing access to existing LTSS providers if their providers do not participate in managed care networks.
This study examines how two important consumer protections are addressed during
implementation of MLTSS programs: (1) consumer choices and (2) continuity of care.
These are examined specifically during short periods of system transition, including
transitions from fee-for-service to managed care, and transitions from one managed care
contractor to another.
In July, AARP released a report entitled Consumer Choices and Continuity of Care in Managed Long-Term Services and Supports: Emerging Practices and Lessons (The Report). The Report discussed major contract review provisions, findings, and lessons learned by stakeholders both with regard to consumer choices and continuity of care in managed long-term services and supports (MLTSS).
The Report also discussed the implementation of consumer choices and continuity of care provisions in Kansas, New York, and Wisconsin during transition periods, and associated contract review provisions and emerging practices in those states.
The emerging practices highlighted in the Report demonstrate that MLTSS continues to evolve, and providers are encouraged to take part in this process. Specifically, the National Council on Medicaid Home Care – a NAHC affiliate - advises home care providers in states transitioning to MLTSS to advocate for:
Technical support for billing

Uniform billing practices across MCOs

Prohibition of exclusive provider agreements and,

Intensive monitoring of MLTSS implementation to ensure that providers receive payments
Methodology
From November 2012 through April 2013, Truven Health Analytics conducted a
study for the AARP Public Policy Institute on consumer choices and continuity of care in
Medicaid MLTSS. The study included analysis of contract provisions in 14 states and an
in-depth review of how provisions were implemented during recent system transitions in
Kansas, New York, and Wisconsin. The AARP Public Policy Institute also convened an
Innovation Roundtable meeting of national and state experts to discuss the findings and
inform this report.
In Kansas, approximately 30,000 LTSS consumers were transitioned to managed care
on January 1, 2013, as part of the statewide implementation of KanCare. In New York
City, approximately 45,000 LTSS consumers were transitioned to managed care
beginning in November 2012 and continuing into 2013. In a five-county region in westcentral Wisconsin, about 2,700 LTSS consumers were transitioned from one managed
care contractor to another on January 1, 2013. The report offers a snapshot of how
consumer choices and continuity of care provisions were implemented in these states
during transitional periods of about 3 months, beginning with pre-enrollment activities
and continuing through enrollment to early service delivery.
Key Findings
The three study states established "transition periods" designed to safely transfer
LTSS consumers from one service delivery system to another without abrupt
change to the consumers' experiences.
For example, during transition periods, states are requiring MLTSS contractors to
reimburse all existing Medicaid LTSS providers at current fee-for-service rates,
regardless of whether they are participating in the contractors' networks. The result of
this requirement is that consumers retain their existing LTSS providers during the
transition, regardless of which contractors they have selected.
LTSS consumers experienced little or no change as responsibility for their service
plans transitioned from one service delivery system to another. In the short transition period studied, consumers moved from fee-for-service to managed care (Kansas and New York) or from one MLTSS contractor to another (Wisconsin) without significant interruptions in authorized service plans, according to a broad range of stakeholders interviewed. In most cases, authorized services continued to be delivered by the same providers. Consumers who had been self-directing services continued to do so. States and contractors worked cooperatively to ensure that transitions caused no disruption in existing service arrangements for LTSS members.
Protecting consumer choices within MLTSS programs is a high priority for stakeholders across the board. As states implement mandatory MLTSS programs, providing consumers with a choice among competing program models or managed care contractors is accorded high priority in both federal and state policy. Consumer choices within managed care
plans, such as choice of LTSS providers, choice of care coordinators, and choice to
self-direct LTSS, are not uniformly protected in contracts or policy, but are broadly
supported by stakeholders across the board, including contractors, who are motivated
to maximize choices as a strategy for attracting and retaining members.
A significant constraint on choice is the lack of sufficient or timely investment in consumer education strategies to ensure informed decision making. Stakeholders across the board agreed that consumers could use more or better information, or the same information provided in a different format or in a more timely way. For example, using written information to contact a hard-to-reach population with traditionally low literacy levels has limited effectiveness and should be combined with information provided by community organizations already familiar to consumers. The community organizations themselves need to be educated early, so they are prepared to help consumers in a timely way.
The transition of the care coordination function to the MLTSS contractors creates
particular challenges and requires focused attention. In both Kansas and Wisconsin, the incoming MLTSS contractors hired a majority of care coordinators from the outgoing care coordination organizations. While this had the effect of preserving local knowledge of resources and systems, it created a shortterm transitional issue that needed to be managed closely. Both former and new employers needed to be flexible to effect an orderly transition.
MLTSS practices continue to evolve. Close examination of recent transitions in three states suggests that MLTSS program practices have evolved as a result of stakeholder scrutiny, lessons learned from earlier program initiatives, and evolving regulatory oversight. Emerging practices include the creation of transition periods, greater standardization of forms and processes across contractors, state-imposed provider rate structures, targeted outreach to LTSS stakeholders, continuation of existing consumer-provider relationships, and highly
intensive monitoring of early program implementation. These and other practices are
described in greater detail.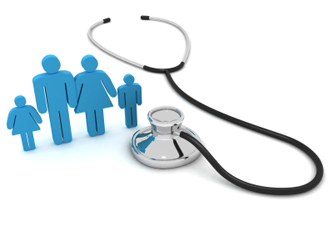 Read the full report from Truven Health Analytics and the NAHC Report article