Part 3 of our Guide to the Growing Long Term Post-Acute Care market shows why having lower readmissions can lead to more referrals.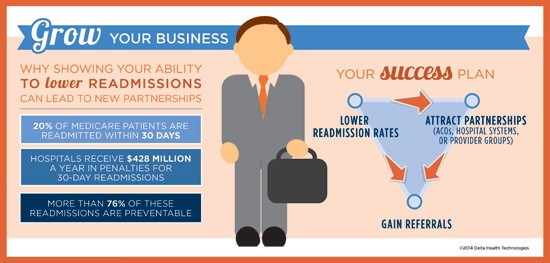 As depicted in the above infographic, lower readmissions can help home care providers join an ACO, hospital system or provider group to gain the referrals they need to grow their business.
In 2012, it was reported that nearly nine million people each year - 24,000 people each day- were discharged from short-term acute care hospitals and require some form of post-acute care.

Stay tuned for more infographics related to the growing LTPAC market.