In part 2 of our Guide to the Growing Long Term Post-Acute Care market, we ask if your agency is ready to expand into other service lines.
The evolution of the long term post-acute care (LTPAC) market means that it is more important than ever to be competitive. Your primary goal is to care for your patients to the best of your ability. However, the only way to acquire more patients is to outperform your competition.
Home care providers must do the following to stay competitive:
Expand into different service lines
Implement a risk share business model and strategic alignment across care segments

Bundled payments for all services required for completing a patient's episode of care
Find the right partners

Benchmarking your agencies performance at both a national and community level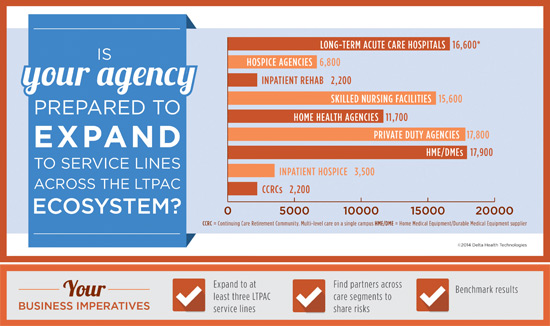 Stay tuned for more infographics related to the growing LTPAC market.